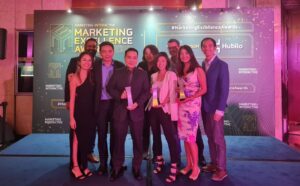 ADK GLOBAL is pleased to announce ADK Connect Singapore received three silver awards at the 2022 Marketing Excellence Awards, Singapore for its campaign work (Doctor Everywhere, Consult Anywhere) with Doctor Anywhere, a regional tech-enabled, omnichannel healthcare company.
The Marketing Excellence Awards in Singapore is organized by MARKETING-INTERACTIVE. Designed to recognize outstanding work in Singapore's marketing industry, there are 42 enterable categories offered to reflect many diverse disciplines.
On the wins, Taka Osaki, Chief Executive Officer, Southeast Asia at ADK shared: "Our team, led by Royston Teo, Chief Digital Officer, is extremely fortunate to be partnering Doctor Anywhere in driving their ambitious growth in an exciting new category. We are proud of our success and thrilled to be assisting a brand we believe in to influence and shape the telehealth landscape in Singapore during the pandemic and beyond."
Please find below information on the awarded work:
< Silver >
Categories
Excellence in Data-Driven marketing
Excellence in Media Strategy
Excellence in Search Marketing.
Client:Doctor Anywhere
Campaign: Doctor Everywhere, Consult Anywhere
Agency: ADK Connect Singapore
For further information, please contact:
ADK Global Business Center
ADK Holdings Inc.
e-mail: info@adk-globalnetwork.com