ADK Global announces the promotion of Neville Medhora to the inaugural role of Chief Transformation Officer for ADK Global. In this position, Medhora will accelerate ADK Global's digital transformation by integrating ADK's business offerings and solutions across regions and clients to achieve specific agency goals in India, Singapore, Thailand, and Vietnam.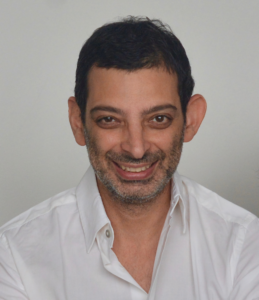 "The ADK Global network has both highly talented teams and multifaceted services. My aim is to integrate both into a single-window delivery for our clients. We want tobe an agency which can deliver across two fronts. The first is creativity backed by consumer insights and strategic vision. The second is seamless execution of those ideas across mainstream and digital platforms". Said Medhora.
Medhora will report to Rie Otsuka, Chief Growth Officer, ADK Global, and work closely with Pradeep Shankar, President, ADK Rage, to champion ADK's IMC solutions in India. Yasuyuki Katagi, CEO, ADK Global, said, "ADK Global's ambitions to reimagine the business will be significantly boosted with Neville Medhora's appointment as our first Chief Transformation Officer. As the prior Head of India and EMEA at ADK Rage, he is ideally placed to leverage and apply ADK Rage's digital solutions and methodologies across the rest of the network. Within ADK Global, we are always on the lookout for employees who want to be challenged, and it is our responsibility to provide them with the right opportunities. We see Medhora as one such talent and wish him the best in his new role."
Medhora joins ADK with over 25 years of experience leading cross-functional teams in design, branding, UI//UX, web technology, search marketing, and social media. At ADK Rage, he innovated several notable optimizations regarding agency planning, agile workflows, and new business lead funnels. Notably, Medhora pioneered an audience relationship methodology that greatly improved the agency's ideation process and delivered outcomes for clients such as Tata Motors, Croma, and Jones Lang LaSalle. He also spearheaded key digital initiatives for clients within the boundaries of the traditional offline format.
About ADK Global
ADK Global is an award-winning agency network that operates across 14 international markets. We provide complete solutions across the consumer journey through our five business units: ADK Connect, ADK Emotions, ADK Health, ADK Insights, and ADK Rage.
About ADK Connect
ADK Connect is a multinational integrated agency spanning digital, creative and performance media. Our goal is to partner with our clients in solving their marketing challenges through innovative solutions. Our team brings extensive international, regional and local experience in branding, digital marketing,
e-commerce, social media, lifecycle marketing, public relations, influencer marketing, performance media, and data analytics. For more information, please visit www.adk-connect.com.
For related materials, please find the attached PDF on top.
For further media information, please contact:
Edvarcl Heng (Mr)
Head of PR and Communications
ADK Comms | ADK Global
Email: edvarcl@adk.com.sg
Tel: +65 8838 8896