Ho Chi Minh City, March 8th, 2022 – Today, ADK Group in Vietnam has officially launched a unique activation and event business unit called ADK Experience. The unit also offers PR services.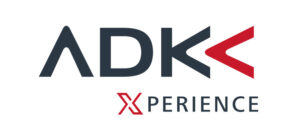 ADK Experience creates real brand experience for consumers in the most meaningful way. Drastic online shift in dialogue between consumers and brands by the COVID pandemic has resulted a real brand experience through activation and marketing events becomes more valuable for consumers. It is critical for brands to provide the most meaningful experience when consumers engage with them. Moreover, with an implementation of technology and data, activation and events are becoming more dynamic marketing touchpoint than ever before. ADK Experience is a front runner in this arena.
The offerings of ADK Experience are empowered by fully leveraging what ADK as a global integrated marketing service provider network has to offer;
Creative excellence
Approach from deep understanding of branding together with creative solution services which  ADK has long been providing as its competence, it helps to elevate marketing events to highly experiential touchpoint between consumer and clients. It becomes a place better drives value of clients' brand as well as business objectives. Clients are also able to tap into regional and global centres of creative excellence, gaining access to wide range of success creative case studies.
Digital native approach
Ability to synergize digital technology and creative excellence enables to enhance O2O (Online to Offline) experience within marketing communication ecosystem. With the goal of motivating consumers to take actions, clients will be able to engage with ideal audience at the most meaningful touchpoint that drives consumer action.
Data analytics
Its innovative solutions combined with millions of social databases and newsworthy technologies enables to promote marketing events and effectively recruit participants with high relevance to clients' marketing objectives. It better serves and contributes to clients' business challenges.
Yasuyuki Katagi, CEO of ADK Global Operations, commented, "At the ADK Global network, Vietnam has been the most successful market in terms of transformation. By acquiring VietBuzz Advertising in 2020 and launching ADK Experience in 2022, our Vietnam operations are now able to offer truly integrated solutions to our clients."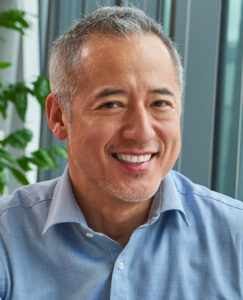 The ADK group companies have a track record of serving vast range of established client brands. ADK Vietnam has long been serving Honda Vietnam in various integrated marketing communication campaign assignments, while virtual events and data driven lead generation are another remarkable activities the group has been doing with Amazon Vietnam.
ADK Experience will also further strengthen the group's IMC offerings by bringing a meaningful and real experience between brand and consumers within marketing communication ecosystem. It ultimately enhances marketing ROI for the clients ADK group in Vietnam is serving.
"I am very excited to introduce ADK Experience and see ADK Group in Vietnam is better capable of serving our clients with further enhanced full IMC services. We will bring our best work and passion to all the clients." said Nguyen Huu Hanh, CEO of ADK Group in Vietnam.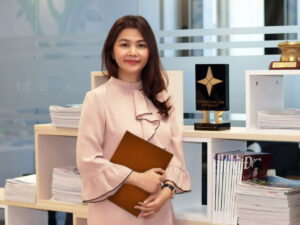 Furthermore, launch of ADK Experience includes the group's expanded presence in Hanoi. It aims to revamp and further strengthen services of the group provided by more than 100 agency professionals for particularly the clients who have their head offices located in Hanoi. It will be vital foothold not just to expand operations but more importantly make the agency more agile to keep up with fast changing client expectations and diverse requirements.
###### THE END ######
ABOUT ADK GROUP
The ADK Group consists of the pure holding company, ADK Holdings, and 3 operating companies (ADK Marketing Solutions / ADK Creative One / ADK Emotions) and is a Japanese major advertising agency group providing global services through its domestic and international network. In addition to the comprehensive solutions provided in the marketing area, ADK's strengths are also in the IP content business centering on TV animation. In Asia, ADK's 'next generation' performance marketing arm "ADK CONNECT" has launched, bringing together our digital and data capabilities and focusing on real-time solutions for our clients. https://www.adk.jp/
ABOUT ADK GROUP In VIETNAM
Launched ADK Vietnam a branch of ADK Group, a Japanese major advertising agency group providing global services through its domestic and international network, established in 2000 as a foreign owned company with 100% investment from ADK Japan. In 2020, ADK acquired shares of HCM City-based digital agency VietBuzzAd. ADK Group in Vietnam consolidates all the offerings, has become one stop integrated marketing solution provider.
For more information, please visit