Japan-based ADK has appointed Pradeep Kumar Shankar as the MD and CEO of ADK Rage and its group companies. This appointment comes a year after the Japanese major acquired a majority stake in Rage Communications in early 2022. Pradeep will oversee the business in India, Singapore and Australia, and will also head ADK Rage, the network's Global Solution Centre for delivering technology solutions, design and new media services at scale for clients across the globe.​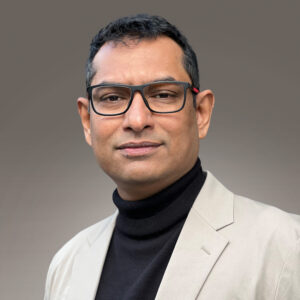 Pradeep Shankar has been with Rage for 15 years and has nearly three decades of experience in marketing, advertising, digital, and technology. Pradeep joined Rage in 2008 when the agency was just beginning to find its wings and played a pivotal role in accelerating growth and expanding businesses in India, Singapore and Australia. Drawing from his experience with global organisations such as FCB, Y&R and RR Donnelley, he helped Rage build a large global clientele, led many transitions in services and processes, built a multi-talented team of experts and also established a strong and successful global cross-border working model.
Yasuyuki Katagi, CEO of ADK Global, commented on the appointment: "We have a huge strategic interest in the areas of digital and technology, and that is the main reason we acquired Rage. And in the process, we are also excited to have found a leader who we believe will be a great addition to our network leadership strength. We believe Pradeep's breadth of experience, knowledge of the nuances of the digital business and ability to foster cross-border collaboration and inspire our teams, will greatly help in driving our growth and strengthen our position in the global market."
CEO of integrated agency ADK Connect, Singapore and Chief Growth Officer for ADK Global, Rie Otsuka, further adds, "I believe Pradeep's visionary leadership and strategic expertise will be instrumental in propelling us to new heights. Together, I look forward to shaping the future direction of our network and unlocking opportunities for our clients and stakeholders."
Pradeep expressed his enthusiasm for helming ADK Rage, stating, "I have been part of this organisation for over 15 years and in that time, what made us relevant, strong and successful is our ability to constantly adapt to changing trends, be it design, experience or technology. And now we are at our next stage of change—becoming part of a global network—I am very excited about this opportunity and look forward to building on our legacy and leading the next stage of our growth."
About ADK Global
ADK Global is an award-winning agency network that operates across 14 international markets. We provide complete solutions across the consumer journey through our five business units: ADK Connect, ADK Emotions, ADK Health, ADK Insights, and ADK Rage.
For further information, please contact:
ADK Global Business Center
ADK Holdings Inc.
e-mail: info@adk-globalnetwork.com