ADK GLOBAL is pleased to announce that two of ADK Taiwan young rising creators have been selected and served as the member of preliminary judges for AD STARS 2022. Apple Wang for Branded Entertainment Video, Szhui Liu for Social & Influencer.
AD STARS is one of the world's leading creative festivals. For more than 14years, AD STARS has been the showcase of some of the world's most innovative, forward thinking and creative campaigns.  https://www.adstars.org/
Recently, AD STARS has announced a rebrand, changing its name from 'AD STARS' to 'MAD STARS' this year, and to be held for the first time offline in three years. MAD STARS 2022 will take place in Busan, Korea in August.
Apple Wang, ADK TAIWAN Creative Director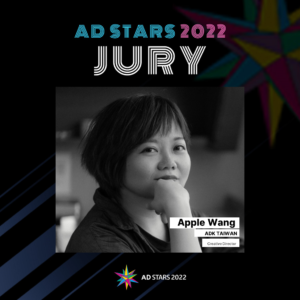 Szhui Liu, ADK TAIWAN Associate Creative Director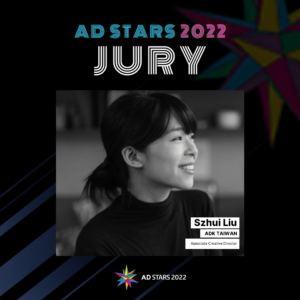 Contact:
ADK Holdings Inc., Global Business Center
e-mail: info@adk-globalnetwork.com